Swan Rescue South Wales, (originally Gwent Swan Rescue) was formed in the mid 1970's with the aim of providing and promoting the rescue and welfare of swans in South Wales, and the wider UK context.
Being the only Swan rescue group in South Wales we are the contact for calls from the police and other calls received direct from members of the public.
We were a contact for the RSPCA when their Animal Collection Officers (ACOs) were unavailable, and we were asked to collect injured birds on the RSPCA's behalf, but this seems to have changed in 2009. The RSPCA policy of encouraging euthanasia by the ACO's, together with other decisions apparently based on cutting costs, has resulted in a serious lack of confidence in the direction the RSPCA. See our article in the August 2009 Newsletter for more details,
Swan Rescue South Wales is run by just a few dedicated volunteers who have recognised the many difficulties swans (and other water birds) encounter almost every day.
Every year Swan Rescue South Wales receives many hundreds of calls for help from most parts of Wales and the west, and performs scores of rescues of injured and distressed water birds. Our support network includes specialist veterinarians, rehabilitation centres, and a team of local volunteers who will undertake rescues as required.
The Swan Rescue South Wales website contains information on and links with the RSPB, education, environmental agencies, public services, sea cadets, angling and other related societies and associations.
We thank all those who help us in our mission to protect one of Britain's most glorious and magnificent birds!!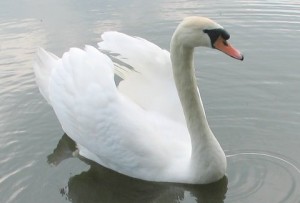 ---
Contact Information
e-mail : peternmartin@uwclub.net
Tel : 07802 472788
---
Directory of animal rescue web sites.
Pets and wildlife. Homes wanted, lost pets, jobs and notices